Last night, Matt and I hung out with the Zimas for some pumpkin carving, as well as pumpkin soup and seed making. Here are photos: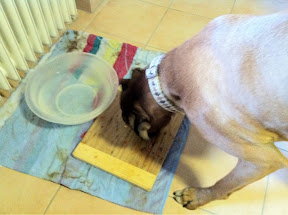 Patton eating pumpkin. He loves it!!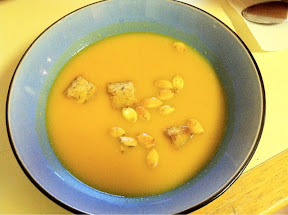 Mmmmm, homemade pumpkin soup with spoils from the local market :)
Matt working diligently...
Our pumpkin!!
Also to celebrate the amazing holiday known as Halloween, we've ordered Rocky Horror Picture Show, an oldie but a goodie. Can't wait until it gets here! We will have to make pumpkin delights that night as well.
Until then, have a ghoul one....heedles :)
- Posted using BlogPress from my iPhone