Matthew Cole is amazing. He always helps out around the house. Ok, not always, but he does often take the compost, and it is the grossest in the world. So much thanks, babe!
This particular compost has been stewing for over a week so yeeeeah. Disgusting.
This is how he dealt with it: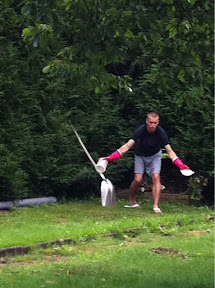 Here is about to vomit...
Thanks love, for all that you do!
- Posted using BlogPress from my iPhone