So...here it goes...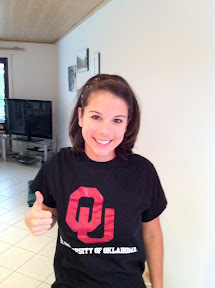 I'm going to be a master!!! At least, that's the plan.
A few weeks ago I sent transcripts and an application to he University of Oklahoma. I am pleased to say, I will soon be a student in their Masters of International Relations program.
My long-time dream has been to work for an NGO, think tank, or the State Department. Without a Masters, these dreams are merely that. Especially with the government, even at GS level. After all, a Masters degree these days is more the equivalent of yesteryear's undergrad.
So I'm on my way. It's official. I start a grant writing class in October and couldn't be more stoked!!
Though I guess I'm now a Sooner, you best believe I'll ALWAYS be a Tiger!
- Posted using BlogPress from my iPhone