We have our third visitor, and the first family member. My mom is here!
She arrived Thursday, and since then we've shown her around downtown Kaiserslautern and been to Trier.
I think tomorrow we are going to Baden-Baden to partake in the traditional Roman bathes :)
Here are some photos:
Our favorite restaurant, Spinnrädl. Mom tried jäger schnitzel.
The Dom in Trier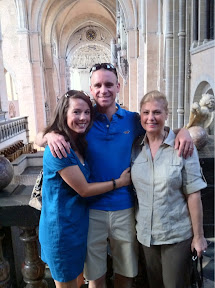 No, I'm not pregnant. Nor am I fat. This is simply a wardrobe malfunction.
- Posted using BlogPress from my iPhone