I just want to thank Sarah for asking for these pictures. It's been the perfect motivation to clean.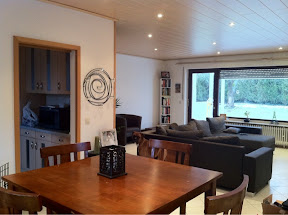 Dining/living room
Rest of dining room
Man cave...needs a lot of work
My room :)
I love it! The clear container next to the kettle is our compost can. I'm so excited to start composting!!!
- Posted using BlogPress from my iPhone