All week Emily has been raving about she and TJ's favorite restaurant in Hirschau, Pino's. It's Italian and simply fabulous. Matt and Emily both ordered pizza (which I tasted - amazing!), while I feasted on a salad and tomato soup. Yum!
With dinner, Matt enjoyed a Keller:
Emily and I preferred Barbera:
And as is Walton tradition, we finished off with some scrumptious amaretto shots: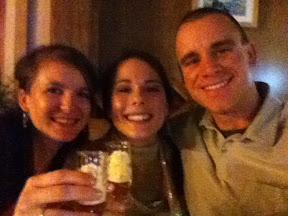 Yay for shiny foreheads!
But this party started back at the house, before dinner. Emily received a Houdini, which every wino must have. Sarah gave me mine, and I was just following the tradition: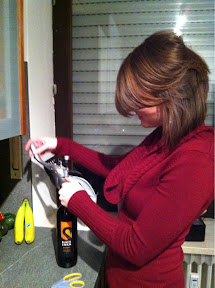 I think she likes it ;)
In other news, my husband dresses like a freakshow:
- Posted using BlogPress from my iPhone